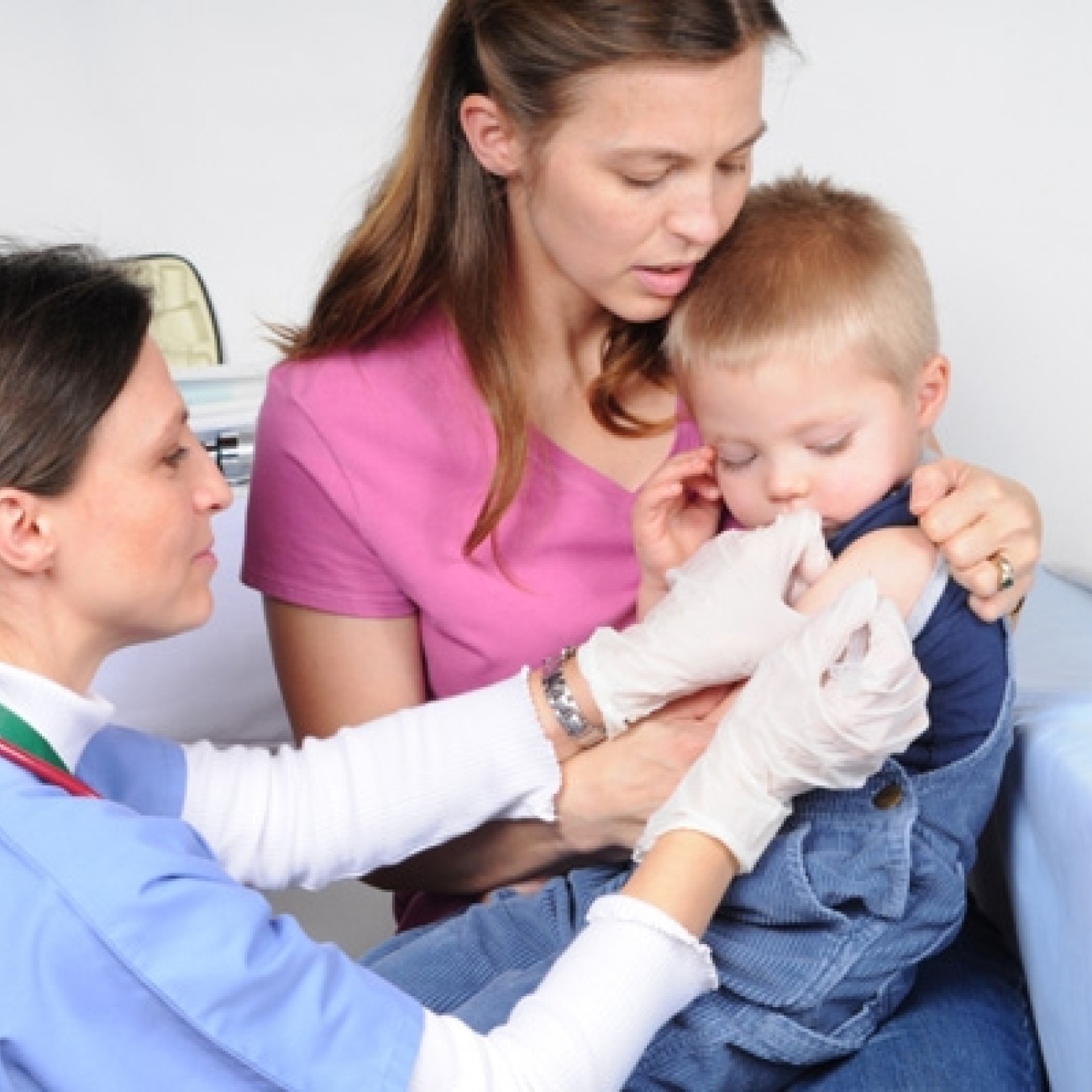 It's that time of year – flu season!  And with flu season comes flu shots, which for some means an hour or two out of their day to cart the kids and themselves off to get their immunizations taken care of.
However, for some it can be a long and arduous process, filled with apprehension over dealing with a child whose terror around needles means screaming and crying fits and many hours spent trying to ease their fears. Even if there is no screaming or crying, many parents might wonder if they're doing the right things when it comes to pain management around medical procedures, also known as procedural pain management. Flu shots aren't the only times when parents can encounter the difficulty of having a child undergo a painful procedure that is medically necessary.
Studies have shown that memories of painful experiences are a better indicator of later pain levels than the initial pain itself. That means it's incredibly important that each situation that might include pain is approached from an angle that reduces a child's  stress and anxiety about the experience.
Before the Procedure:
Some children/teens like to be warned that a procedure is coming a week in advance to prepare and some would rather not know until the day of. Every child is different and the best way to determine what route your child prefers is to talk to them about it. 
Discuss the procedure frankly and honestly when asked about it and suggest some coping techniques that they might find helpful. For example: "we need to get you a flu shot to help you stay healthy. The doctor will use a needle to give you the shot and (s)he will do it as gently as possible. It will sting your arm a bit but you can play your favorite game on my phone while they do it and then afterwards we can do something fun."
If you intend on using relaxation techniques (discussed below) before the procedure, it's a good idea to practice them well in advance. Keep your voice even and relaxed when discussing the procedure as children can sense changes in pitch that might signal stress.
During the Procedure:
Many parents might be tempted to reassure their child by saying things like "It's okay! It'll be fine! It's almost over!" This isn't the best way to go about it since this signals to the child that the parent is worried. Apologizing for the procedure or empathizing might also seem like a good idea, but these coping methods tend to amplify stress and anxiety.
The Centre for Pediatric Pain Research has developed a video that parents can watch that have quick tips for how to help their child cope with procedural pain:
http://www.youtube.com/watch?v=KgBwVSYqfps
The methods outlined in this video don't only apply to young children. Teenagers who are facing procedural pain also respond well to distraction techniques (bringing their cellphone, tablet or laptop with them to their appointment can help with this), deep breathing exercises,  or progressive muscle relaxation exercises (information on deep breathing, visualization, and progressive muscle relaxation exercises can be found here).
Avoid questions that that give an apparent choice when there isn't one – for example, "are you ready for your shot now?" or "do you want your IV put in now?" Use questions that give a sense of choice and, by extension, control, such as "would you like to lie down or sit up?" or "do you want to hold the band-aid until we need it?"
After the procedure:
It's very helpful to have a talk with your child or teen afterwards and help them reframe the memory. Focus on strengths – how proud you are of how calm they were, how well they did their deep breathing techniques, how helpful they found playing a game on their iPad, etc. It's not a bad idea to end things on a high note – grab a cup of cocoa and spend some time doing something fun!