Blog
Introducing the BoosterBuddy Mobile App
Lauren Fox, Occupational Therapist | October 7, 2014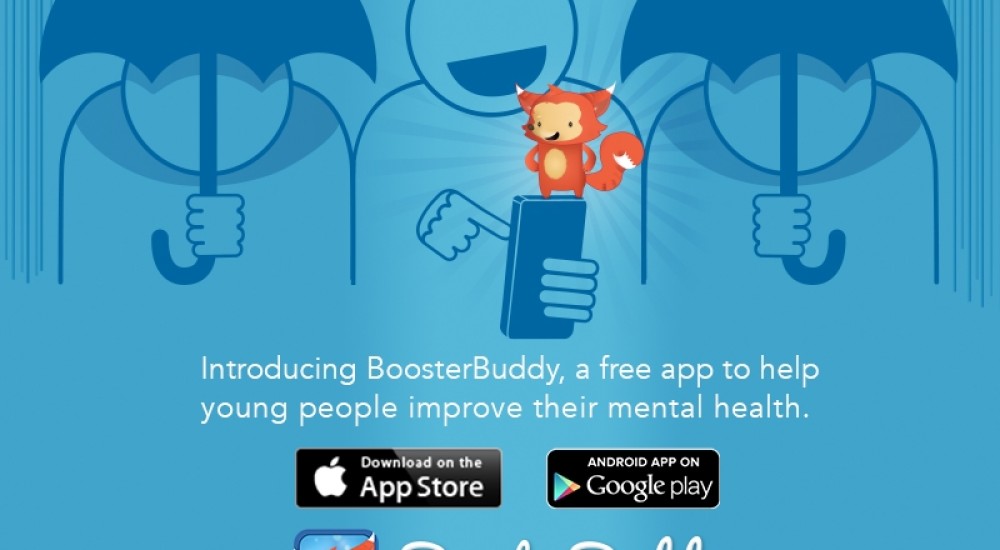 I had a wonderful experience working on the design team for BoosterBuddy, a new app created to help young people improve their mental health. BoosterBuddy provides tools for managing wellness in a fun, engaging way. The app is available for free on the App Store or Google Play and works on most Apple and Android devices. This exciting and innovative app was produced by Island Health with the generous support of Coast Capital savings.
I worked with a design team of teens and young adults who created the concept for the app and worked with a software development company to refine the concept and translate it into reality. They created an app that is fun and easy to use. BoosterBuddy provides a choice of three companion characters, or buddies. The buddy falls asleep every day and the user has to interact with the app to wake up their buddy. When they do this they are also taking steps to manage their own wellness.
Waking up their buddy includes checking-in with how they are feeling that day and completing three "quests", or real-life activities, in order to wake up their buddy. Quests are tailored to match how the user it feeling. If they are struggling, the quest will be a coping skill aimed at what is bothering them the most: anxiety, depression, psychosis, drug or alcohol misuse or other problems. If they are feeling better, the quest will be a more challenging task: taking a walk, phoning a friend, eating something healthy or many others. All the quests aim to give users a boost to get started on healthy activities.
Besides the daily jump-start, BoosterBuddy has other wellness management tools including:
medication reminders,
appointment and to-do list reminders,
a crisis management plan,
an extensive library of coping skills,
and a calendar function for reviewing accomplishments and wellbeing over time.
BoosterBuddy doesn't just provide wellness management tools. It is designed to give users a sense of progress and encouragement along the way. First, when they wake up their buddy each day he gives the user a pep-talk and an inspirational quote. Secondly, when completing quests, taking medications, attending appointments or completing to-do items, users earn virtual coins and move through levels. Finally, they can use coins to purchase accessories to dress up their buddy and individualize him.
This approach to design is called "gamification". It means using the design elements from video games to engage people in real life activities; it makes those activities more fun and motivating. This is an exciting new approach being used more and more in health promotion. BoosterBuddy is one of the first apps to use gamification for mental health.
I had a wonderful time being a part of this cutting-edge project. The guidance of the youth design team was one of the most unique and satisfying parts of the process. Thanks to their work, BoosterBuddy turned out to be a great success. Ninety-five percent of people who tested the app found it to be very helpful, fun and easy to use. It has been released worldwide for free and will benefit thousands of people for years to come.
You can download BoosterBuddy at the App Store or Google Play and you can find out more at www.viha.ca/boosterbuddy
Lauren Fox is an occupational therapist working for Island Health's Mental Health and Substance Use. She has over fifteen years experience working in mental health psychosocial rehabilitation.