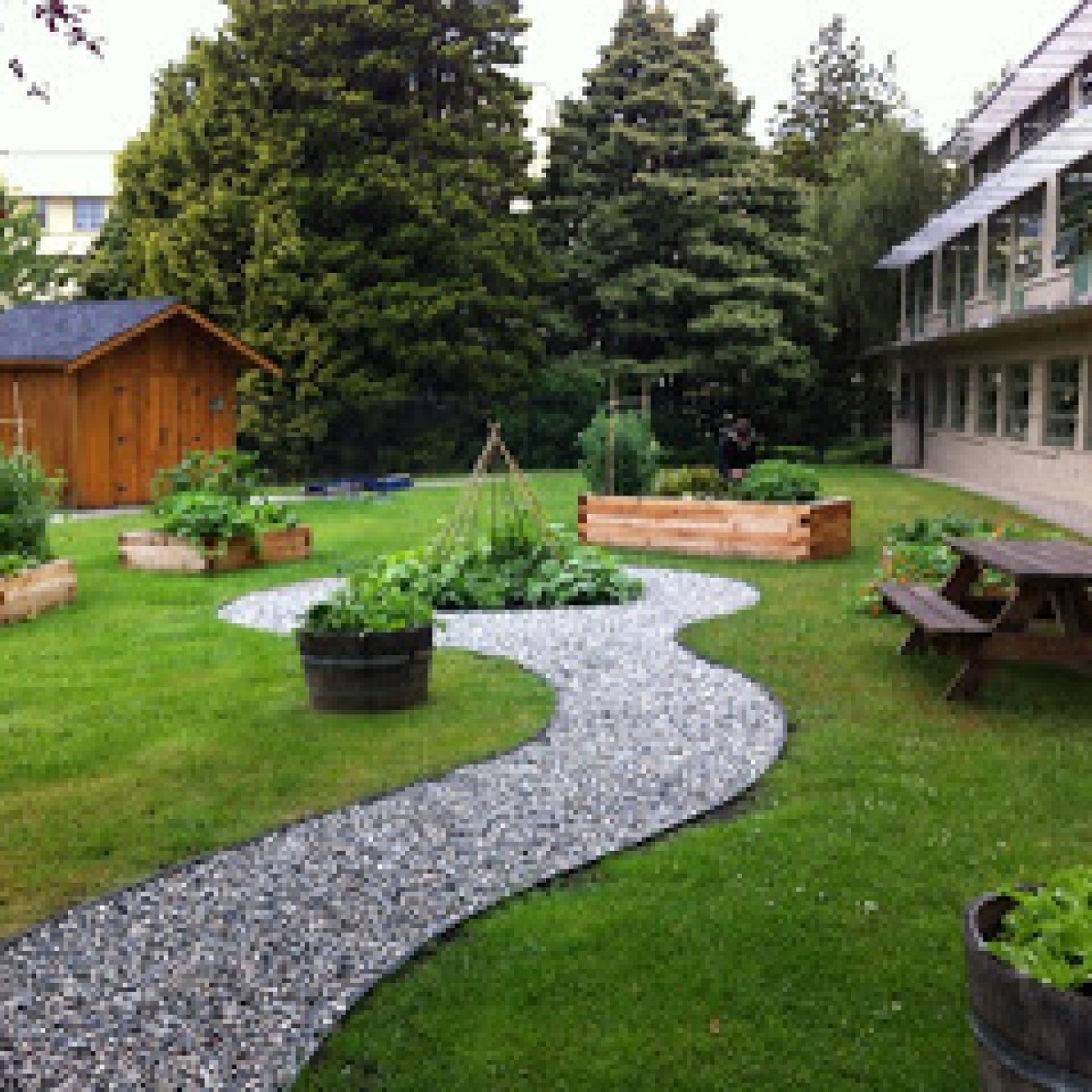 The vision of promoting health through gardening has taken root at BC Childrens and Womens Hospital, on the site of the Kelty Mental Health Resource Centre. Since breaking ground in spring 2013, The Environmental Youth Alliance (EYA) has installed a Therapeutic Food Garden that serves five programs including child and adolescent psychiatry, eating disorders and addictions services. The garden is tucked behind the Mental Health building, with seating, pathways, and lots of space for growing and exploring.
To date, hundreds of staff and patients have participated in planting, maintaining and successfully harvesting fruit, vegetables, herbs and flowers that are making their way into patient programs. Food grown in the garden is used in cooking groups, as well as in teas and garnishes.
"It is so much more then a food garden." Julia Thiessen, EYA program coordinator says, "This is a place for healing, for rejuvenation, for learning." Hospital staff notice a difference in patients, as one nurse put it, "They get a sense of achievement and peace from gardening."
The garden is full of healing stories, recently a nurse shared this one about the power of a sunflower, "One of our patients felt great solace at being able to plant a sunflower in memory of her grandfather who had died while the patient was in hospital. This was a tangible way for her to show her love for her grandfather in a private, gracious way. She later was able to take the sunflower home to her garden and transplant the sunflower their in memory of her grandfather."
To learn more or get involved email juliat@eya.ca