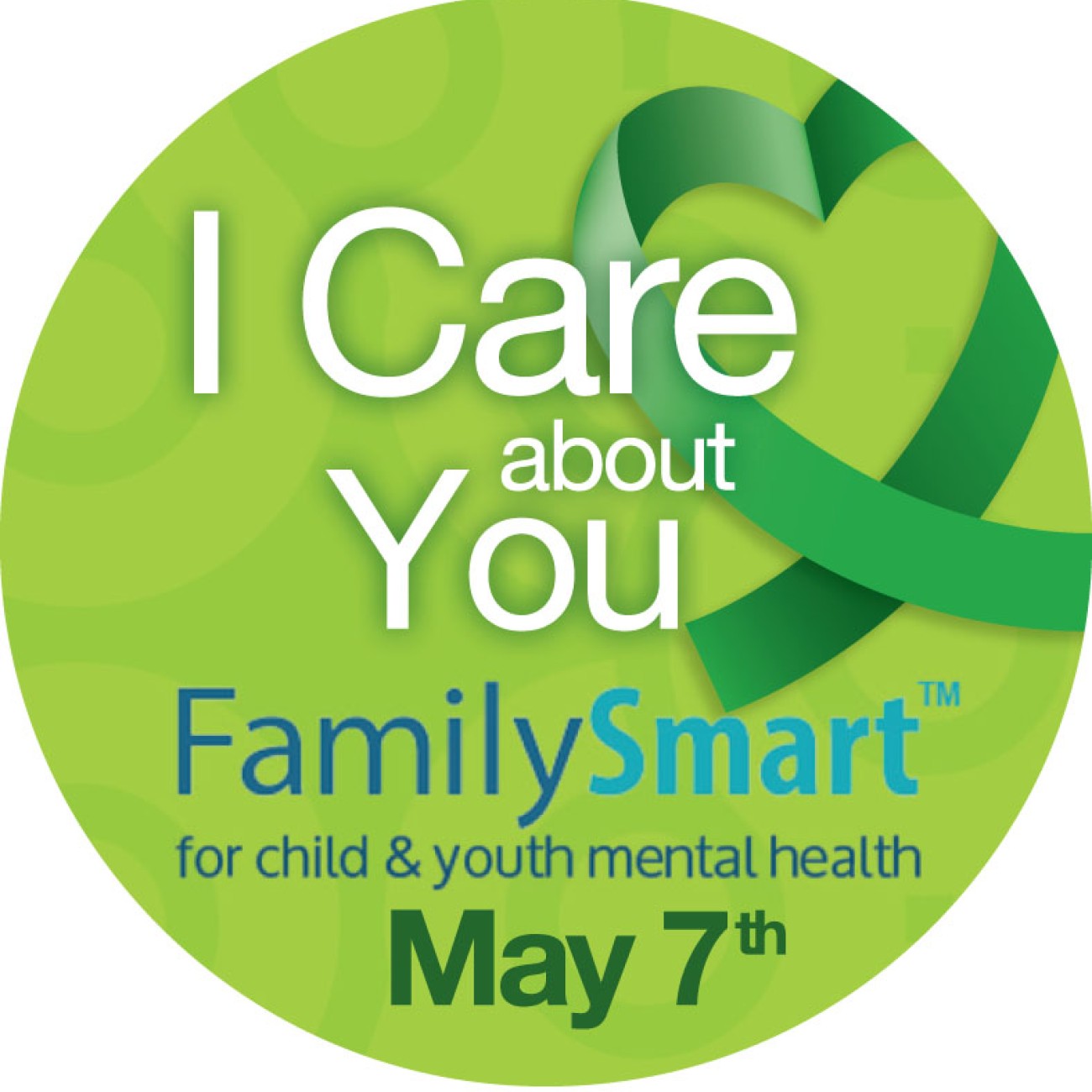 Hey everyone! Did you know that Wednesday, May 7th is National Child and Youth Mental Health Day?
This national awareness day, led by the Institute of Families in cooperation with partners from across the country, seeks to create public awareness and acknowledgment of the many children, youth and families needing mental health support and care across the Canada.
The theme of Child and Youth Mental Health Day is "I Care About You". It's an opportunity to connect with children and youth, to let them know that you care, and to help them feel connected to family, friends, teachers and communities.
Check out the recently-released "I Care About You" video on YouTube:
Why green?
Child and Youth Mental Health is represented by a green ribbon. In the 1800s, green was the colour used to label people who were considered "insane". The child and youth mental health community decided to continue to use this colour, but to give it a completely different meaning. Today, the green ribbon represents new growth and new beginnings.
The Kelty Mental Health Resource Centre will be celebrating this day by inviting staff, patients and families, stakeholder partners and the public to visit the Kelty Centre and check out some of the services and resources we have to offer.
Show your support for child and youth mental health by wearing green, and visiting us on Wednesday May 7th between 1 pm and 2 pm. We will have snacks and refreshments, resource tables, green ribbons, stickers, tattoos and prizes for participants (including 3 sets of 4 tickets to see the Vancouver Canadians!!).
Don't miss your chance to be part of this important day! We look forward to seeing you on May 7th!