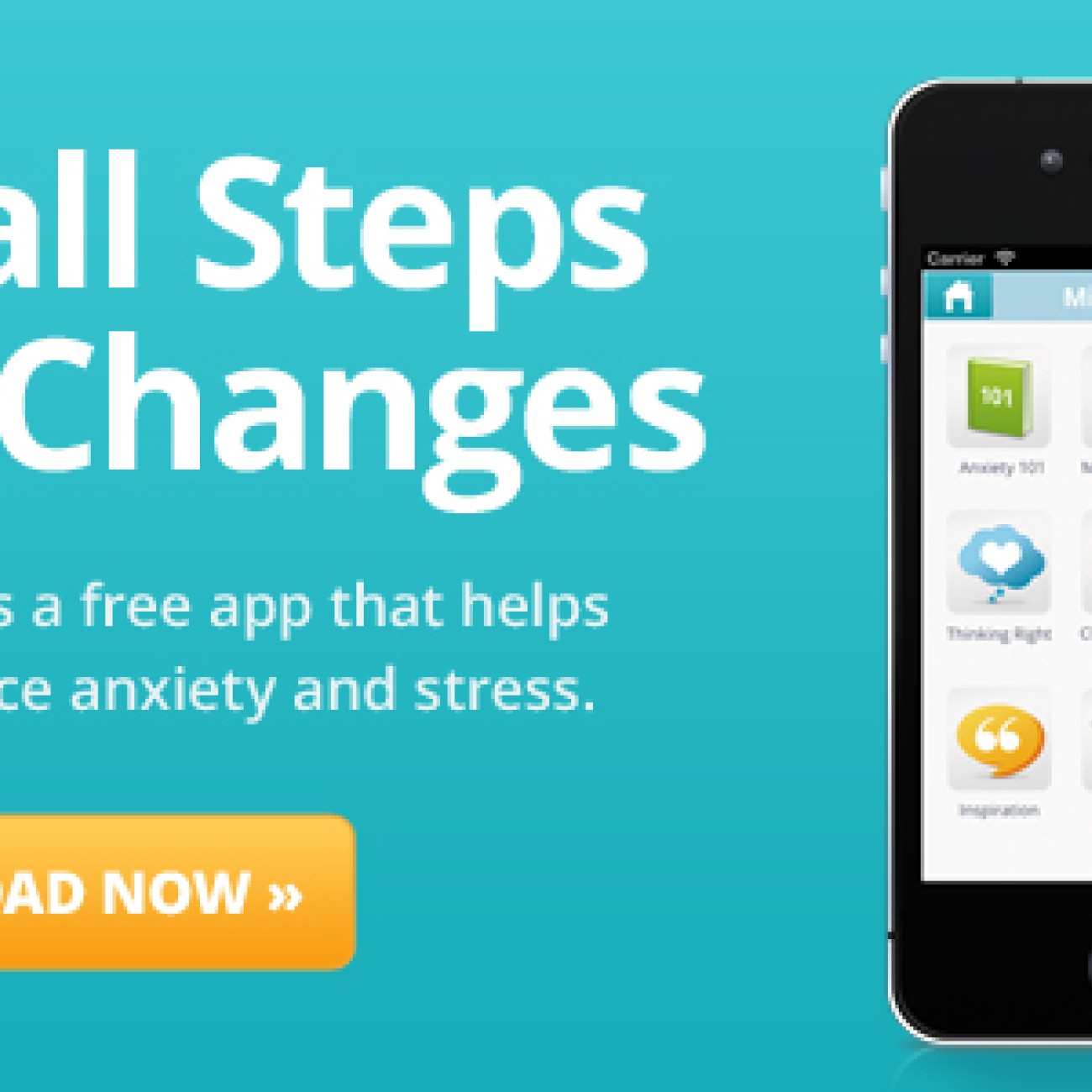 There is a new exciting app for youth to help them better cope with anxiety! MindShift provides you with a tailor-made toolbox for different anxiety provoking situations and how to better overcome anxious feelings. We can all identify with feeling anxious or stressed and this app will help you calm down in common stressful scenarios like test anxiety, perfectionism, social anxiety, performance anxiety, worry, panic, and conflict.
I have struggled with panic attacks for years and this app is a fantastic tool because it can come with you everywhere, so you can always turn to it. I know that I have felt lost and helpless when a panic attack sets in because I don't know where to turn. Anxiety is not something that we can control or stop from happening, which is why MindShift is so useful for young people who are experiencing anxiety in different situations or just general worry.
In developing this app, many focus groups were held with youth and young adults to make sure that they found it relevant and helpful. MindShift will help you learn how to relax, develop more helpful ways of thinking, and identify active steps that will help you take charge of your anxiety. Rather than trying to avoid anxiety, you can make an important shift and face it! There are different sections of MindShift to learn more about anxiety and why anxiety happens, to check where your thinking is at, and to access tools to help you chill out and take steps to face anxious situations. There is also a section to give you inspiration.
MindShift is the work of a joint collaboration between AnxietyBC and BC Mental Health & Addiction Services, and is available for free from both the App Store and Google Play. For more information, about the app, visit: www.anxietycanada.com/MindShift-CBT