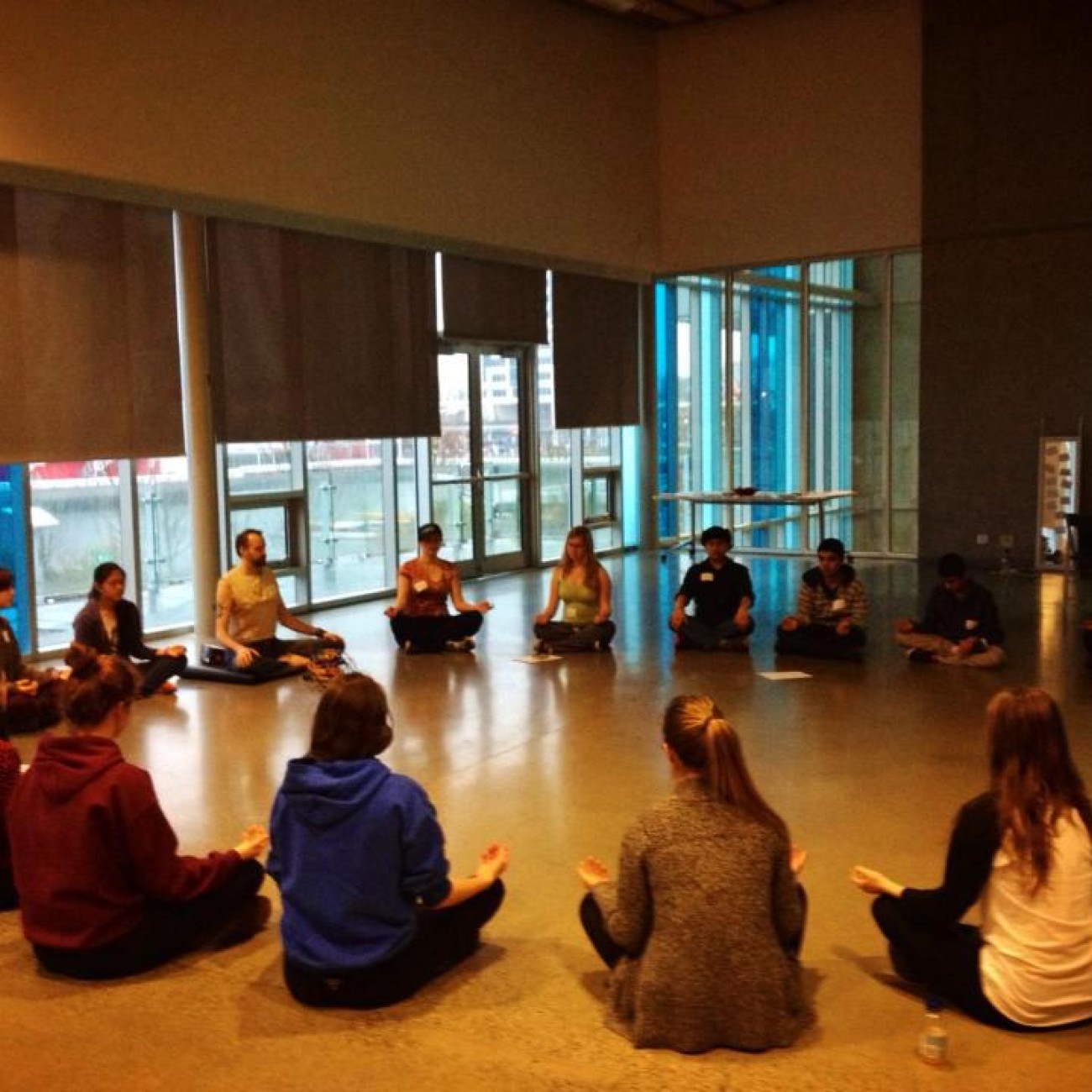 On March 13th, the Kelty Mental Health Resource Centre held their first Youth Pinwheel event, which focused on the theme of "Healthy Tools" and "Healthy Minds." The purpose of the event was to promote individual wellness and the wellbeing of others.
We started the event with a group yoga session with an instructor from YYoga to relieve tension our body had been carrying around during the day, as well as become aware of how our body was feeling. This was a fun and interactive activity that helped us all relax and become comfortable around one another.
Afterwards, we had four breakout workshops: Exploring Values, Healthy Eating, Body Image and Self-Esteem, and Tips and Tools. The purpose of each one of these workshops was to provide insight and knowledge about topics that affect us all in our daily life through the people we interact with and social media. The workshops were run in intervals of twenty minutes and youth were given the opportunity to choose three workshops that appealed to them.
Lastly, we ended with a group music session and mindfulness practice. We had a talented, upbeat band that had us all singing along to the music and a sitting mediation to bring us back into the present moment.
Our goal for the Youth Pinwheel was to provide youth valuable information that they could use to help themselves or other people in their life such as, friends, family, or classmates. As busy as we are with school, work, and family it's important for us to take time to check in with our body and mental health. You can learn a lot about yourself and how you feel in various situations when you pay attention to your emotions and body sensations. Simply taking ten minutes to do a mindfulness practice or doing a hobby you enjoy can affect your physical, emotional, AND mental health in significant ways. This is definitely easier said than done, but remember YOU are the one in charge of your happiness and wellbeing.