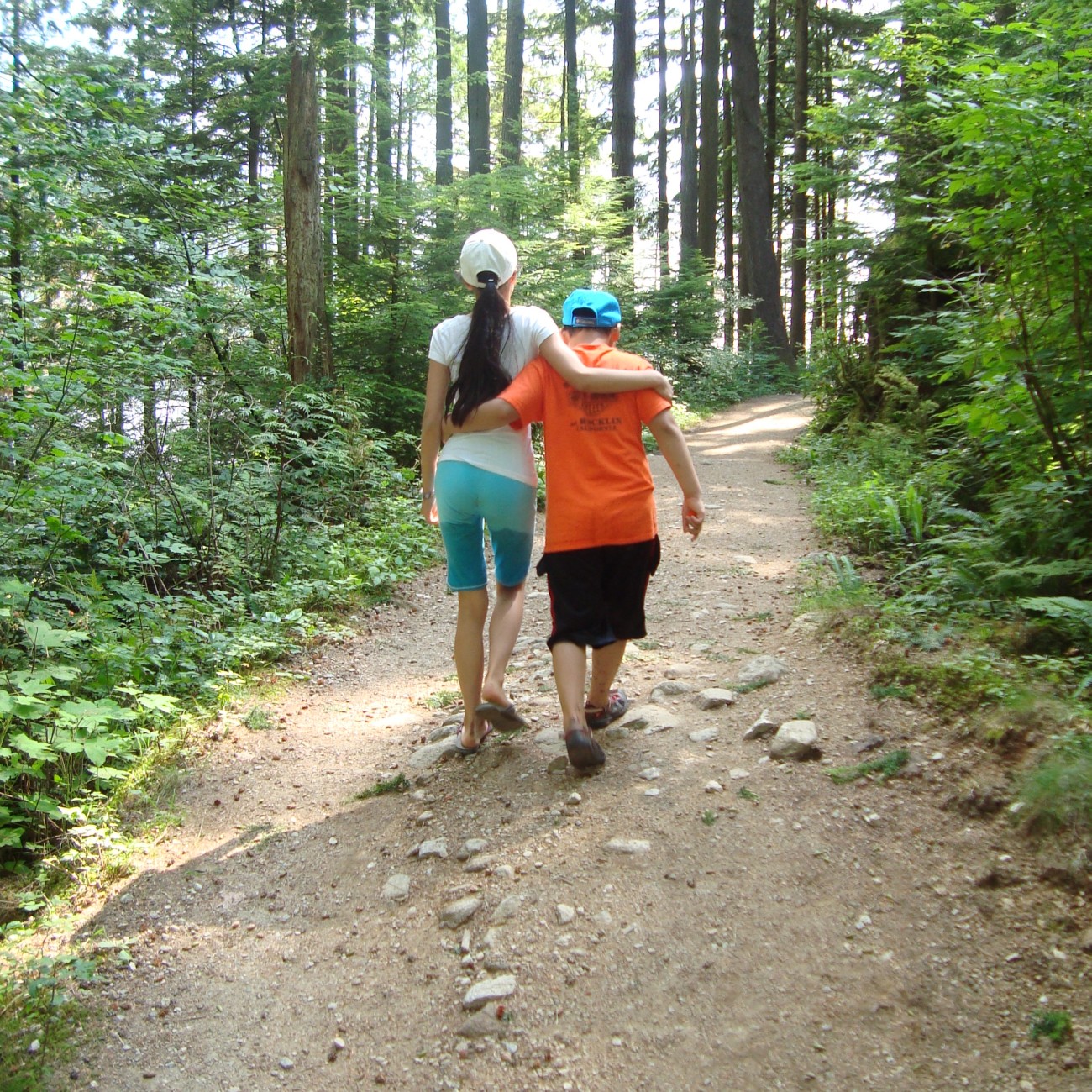 AUTISM stands for: Always Unique Totally Interesting Sometimes Mysterious.
My name is Jasmine and I have a brother named Harrison who has autism, a developmental disorder. Having autism means that you have trouble communicating and connecting to the world. It also means that you are sensitive to certain things and can behave differently. But being different is not bad, being different is something everyone is. My brother is not treated the same way by others and is away from the norm of life. He has trouble fitting in and he likes to do things in his own special way.
Whenever we take Harrison out and it is very overwhelming for him, he can break out and start being agitated and aggressive. It is not because he is weird or awkward or anything that people may assume but it is because he can't communicate with words and so he communicates through action, which is sometimes in a negative way. It used be hard for me to accept that he couldn't talk, he could hurt people, and that a lot of my mom's attention was on Harrison. I felt no one else could really understand how I felt.
Then as I grew up I met many people who went through the same thing that I did and realized that I was not alone. I also realized that there is hope and that even through many hard circumstances we can pull through … and we did! I later on accepted Harrison for "who he was" and that autism shouldn't separate how I see him. There is a quote by Dr. Seuss that inspired me a lot: "Why fit in when you were born to stand out?". Harrison is special the way he is. He slowly improved and now is more verbal, more independent, and can connect to the world a little better. He is loving, joyful, and an innocent kid. It is really amazing to see him grow up.
This summer, I was inspired to create a blog and share about my life with a sibling with autism. I really wanted others to accept people like Harrison and to know about autism. I feel that in tough situations outside, when Harrison is showing aggression, people shouldn't stare at him and walk away, I think they can do something to help. David Suzuki once said: "You are what you do, not what you say." I hope that everyone can accept autism and help autism out. On my blog I shared that the simplest thing you can do to help is "accept" autism. I know living with a family member with autism is hard and I think it is important to give them lots of love, encouragement, hope, and patience. Anger never solves a problem. I think Harrison was put on earth to teach me a lot of lessons, lessons that I still need to work on. I am thankful for such a good brother. To me, autism is just one small part about him. To visit my blog go to www.autismandaway.com or to contact me by email autismandaway@hotmail.com.