Blog
Being Simply You
Zoya Jiwa | August 8, 2012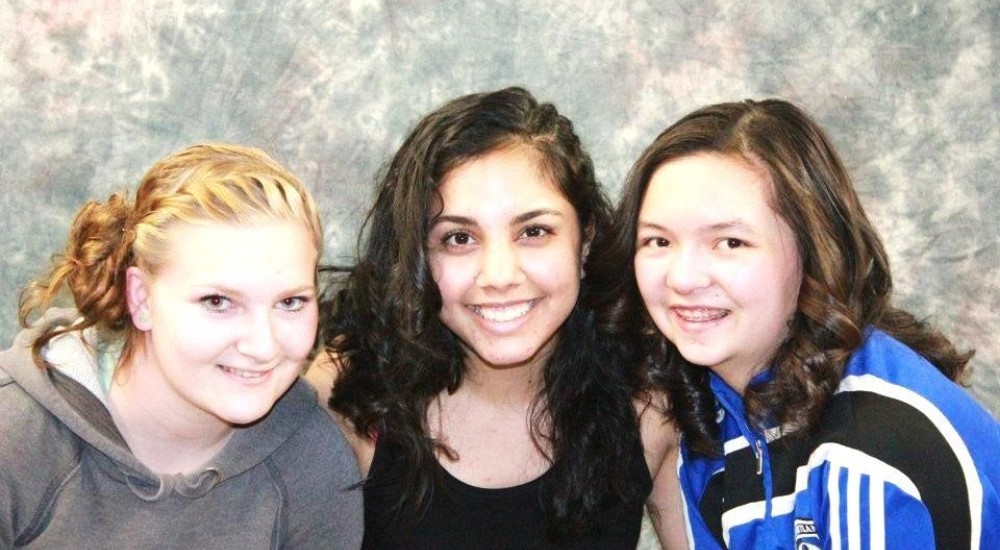 When I was 15, I really didn't like the way that I looked. I would analyze myself when I looked in the mirror, and any imagined 'flaws' were all I could see. I didn't have the long legs or a flat stomach, perfect skin or frizz-less hair you would find in a teen magazine. And guess what?  Three years later, I still don't have any of that. But today, when I look in the mirror, I smile because I know that inner beauty is what counts.  
 My personal battle with my self-image was an obstacle that consumed my thoughts and actions every single day. Ultimately, it stopped me from truly embracing my talents and passions. I would compare myself to girls who I would see around my school and wonder why I didn't look like them. I would compare myself to the impossibly perfect images of celebrities on TV, in the movies, and in magazines. Worse than that, I would compare myself to how I once looked. After several months of struggling, I came to the realization that being so hard on myself got me absolutely nowhere, and I couldn't handle that. I'm an individual who loves to learn, grow, and ask tons of questions along the way. So, I wondered:  Why does my appearance matter so much to me? What could I have done to avoid this problem entirely? And finally:  Were other girls and boys going through the same thing?
I got my answer: YES! Indeed, there were other youth who were enduring struggles with self-image and self-esteem. This was my chance and my choice to make my obstacle an opportunity. I decided that I would share my personal experiences of low self-esteem to ensure that others wouldn't have to go through the same battle. 
In order to do this effectively, I started the Simply You program at my high school, Dr. Charles Best Secondary. Simply You uses education, discussion, and activities to cope with the various pressures facing students, such as looking 'perfect', excelling academically, and fitting in with others. Essentially, it's a healthy outlet for students to be themselves. Simply You runs over the course of eight weeks, with one hour sessions once per week. From deconstructing media images and yoga classes to gratitude workshops and photo shoots, the students finished the program with the confidence and tools required to achieve their true potential. I'm excited to say that the Simply You Program is currently expanding to other schools in School District #43. 
A special moment for me was at a Simply You workshop in April 2012. The students who had been through the Simply You program led the entire workshop for over 30 students and teachers from six different schools interested in starting their own Simply You program. These amazing students had recognized their incredible capabilities. Today, they are leaders. One of the participants wanted to share a saying she had come across, and it brought a smile to each face in the room:
"The word 'ugly' doesn't mean what you think. It's an acronym: U.G.L.Y....U Gotta Love Yourself."
The best parts about starting Simply You have been the supportive people who have encouraged me, and the countless opportunities I've had to open my mind and heart to truly listen to others. It has allowed me to discover my capabilities as a leader and follow my passion of helping people. Today, instead of setting a target weight or striving for a new look, my goal is always to make people smile. It's what makes me feel confident!
It's needless to say that creating change isn't easy, and neither is adapting to it. It takes time, perseverance, as well as patience.  Maybe not everything is easy, but I can assure you it is possible. It requires a positive attitude, the willingness to embrace change, and a group of positive people to motivate you along the way. So take a step at a time, and as soon as you know it, you'll be on your journey to discover what makes you feel beautiful.
Check out Zoya's inspirational talk at TEDKids: http://www.tedxkidsbc.com/zoya-jiwa/