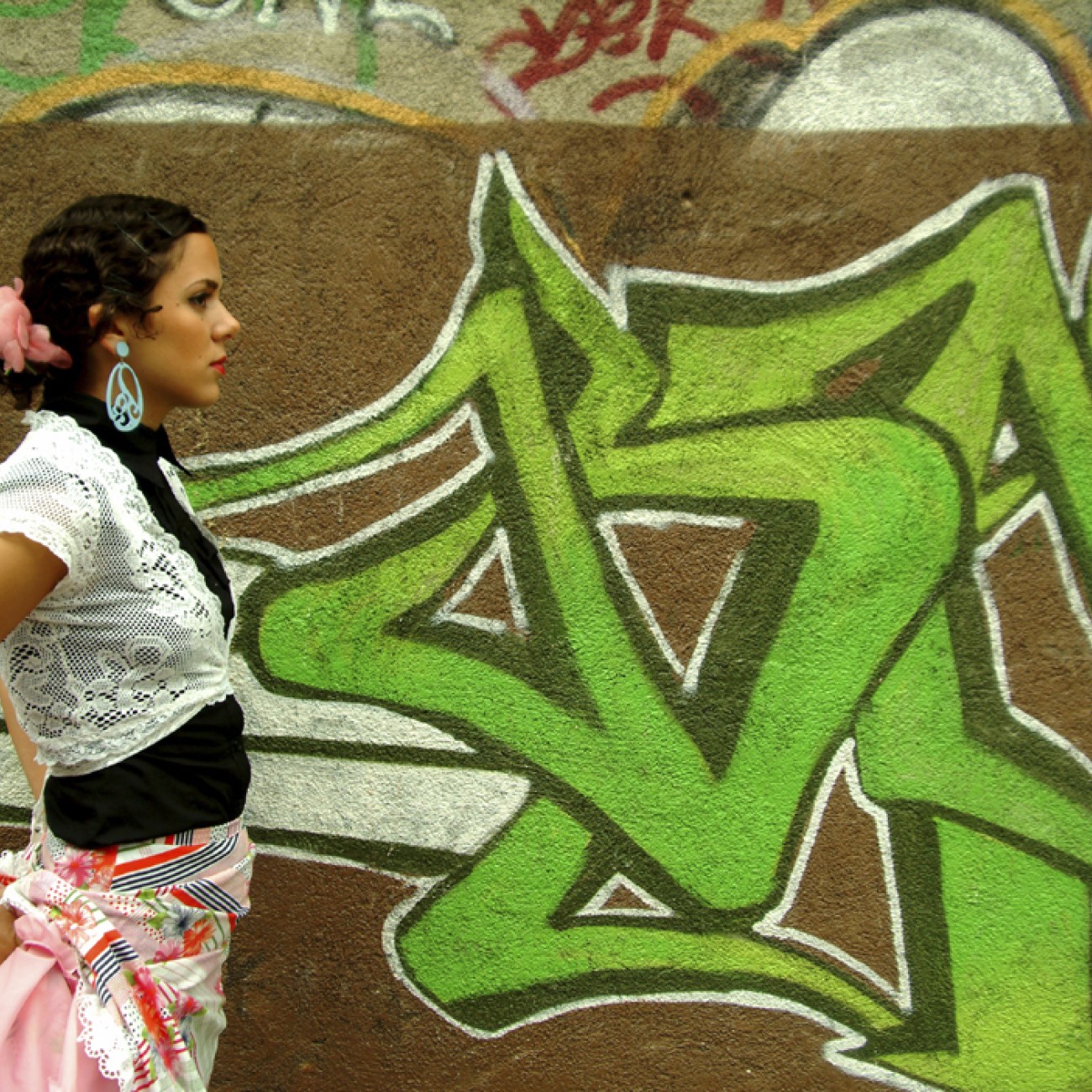 I have a clear memory of being thirteen in my Mom's white mini van and sobbing to her because I felt removed from reality, like I wasn't in my own body. After that moment I was constantly complaining about not being able to breathe during moments of rest, so I went and got my lungs checked and the results came back normal. My vision would also get blurry and sometimes I felt like I couldn't see, or I would experience tunnel vision that completely disoriented me and came out of nowhere. So again, my parents took me to the doctor and my vision was 20/20. As the years went on, these symptoms continued and I just learned to live with them. But with time, migraines that came on very suddenly developed and my stomach became sensitive and I had to be put on medication just so I could keep a meal down. At night the symptoms were the worst. I felt like my heart was going to explode and I would pace my room because my thoughts were racing too much to sleep. I kept expressing my discomfort about each of the symptoms to my parents, but we were addressing them individually and medically instead of a package of issues.
After high school I went to the University of Western Ontario for my first year of post‐secondary. In the first few months of school in Ontario things spiraled downwards. I stopped eating, attending class, or trying to make friends. It got to the point that I was turning off the light in my dorm room and locking the door so that no one would know I was there. I was sleeping fourteen hours every night and when I was awake, I was constantly crying. I thought it was Western that I hated and that it was the worst school in Canada, full of unappealing people that didn't understand me. So I dropped out and came home before the first term of first year was even over. When I got home the depression progressed because I was self‐conscious about dropping out of school and having to explain that to the people in my community. Why couldn't I manage when so many other individuals could? I felt like I had failed myself and my parents.
I didn't understand what was wrong with me and why the symptoms and depression persisted once I came home from Western. I started partying to dull the pain of what was going on and to keep my thoughts from racing so that I could sleep at night. I was going out drinking and doing drugs six days a week and was smoking weed before I started work at 6 in the morning, on my break and as soon as my shift was over. I was getting arrested and constantly blacking out, losing my belongings, vomiting in my room and passing out in front of my house because I couldn't get my key in the door. The partying was getting worse because every time I was sober I was having suicidal thoughts and making plans to end my life. My relationship with my parents was also suffered immensely because they didn't understand why I was choosing this lifestyle.
I hit an all time low when I got hit by a motorbike after 36 hours of drinking and broke my collar bone. I agreed to go see my doctor, who referred me to a psychiatrist. The psychiatrist diagnosed me with a mood disorder, generalized anxiety and panic disorder. She explained that all of the symptoms that I had been experiencing like shortness ofbreath, heart racing, tunnel vision, blurry vision, headaches, nausea and even feeling out of touch with reality were textbook signs of anxiety. I felt that a giant weight had been lifted from my shoulders because I was no longer a freak and everything that I never understood I finally did. She normalized what I thought was never going to change. I started going to see a therapist and stopped smoking marijuana, doing drugs and drinking. I enrolled in UBC for the fall and started taking three courses a term and once I was comfortable with that I also got a part time job at a coffee shop on top of school. I moved out of my parents' house once I started feeling stronger, bought a gym pass and started doing CBT (cognitive behavioral therapy) to manage my anxiety. Practicing CBT has helped me manage my negative thinking patterns, understand my anxiety and keep it from getting out of control. It is something that I am absolutely still working on, but I have been given fantastic tools to manage my diagnosis.
I think that through my battle I have learned a lot about signs and symptoms of mental health issues that need to be addressed. There were so many red flags with my health and instead of pretending that it wasn't happening, I should have dealt with it. I didn't know what was wrong with me so I self‐medicated with partying, which took a toll on my relationship with my family, friends and my body. I also think that I was hanging out with an at‐risk group of friends for whom partying and drinking was the norm, which validated my behaviour. I think it's important to listen to your body and mind because you will know when something isn't quite right. Mental health challenges are not a choice and it doesn't have to define who you are. I am unbelievably happy because of the coping mechanisms I have been given and my incredible family and friends.