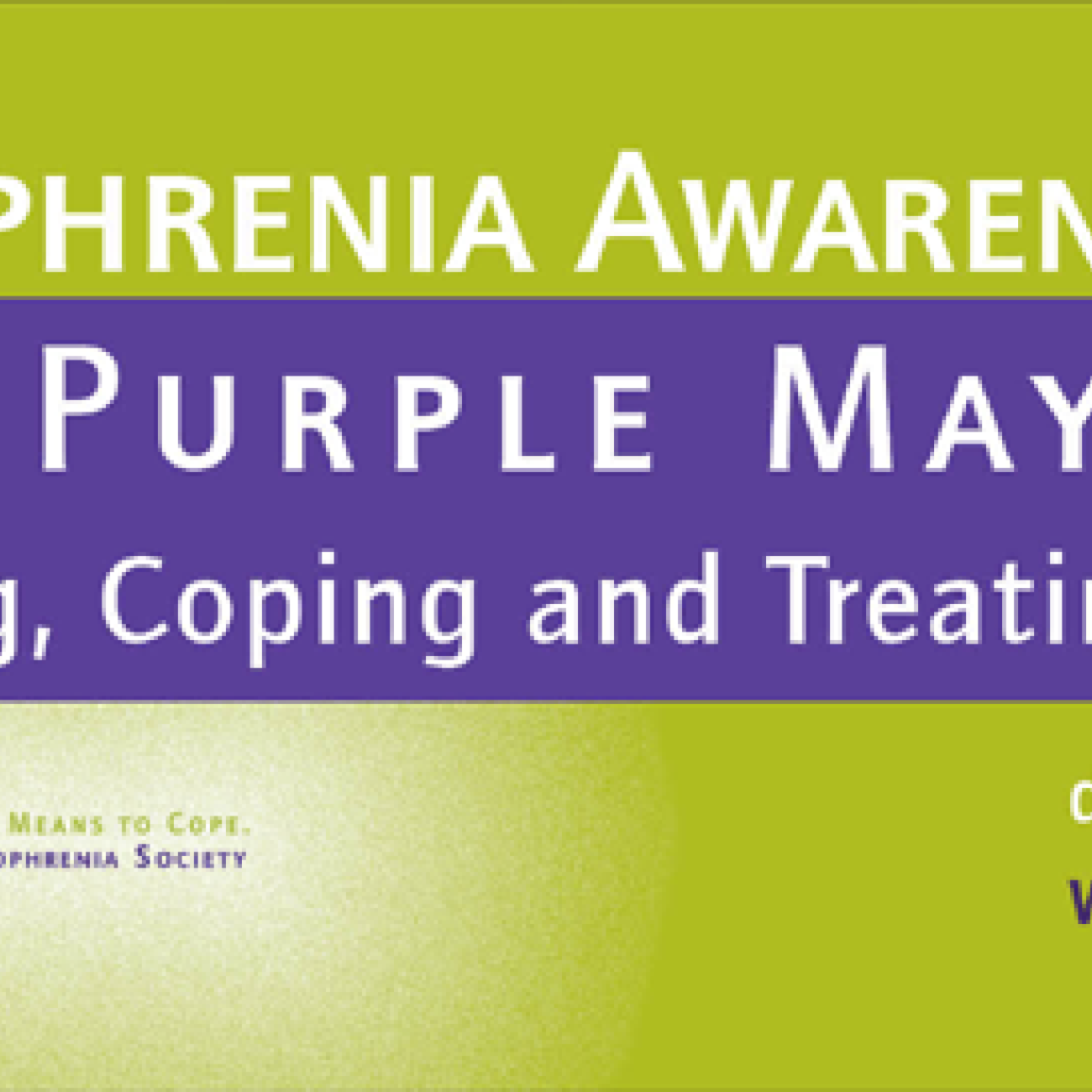 by Brent, F.O.R.C.E. Youth in Residence
I am very excited to announce that May 24th is International Schizophrenia Awareness Day. The BC Schizophrenia Society (BCSS) is organizing a day of events to promote awareness and early recognition around the condition. Schizophrenia is a brain disease that affects about 1/100 people in Canada – people from all walks of life. Some common myths about the condition is that it means people have a split personality and that they won't be able to work or care for themselves. Living with the disease myself, I can tell you those things aren't true. Many people recover from the symptoms and live healthy, happy and productive lives. Medications, treatment and increased awareness in the past 10-20 years has had a major positive impact on the prognosis for young people newly diagnosed.
Some exciting news is that BC Place, the CN Tower and Niagara Falls will light up Purple that day to raise awareness for the cause. Let's come together on May 24th and support the 40,000 people in BC with schizophrenia. You can do your part too!
Actions you can take on May 24th to spread the word are to:
Wear Purple

Take and share pictures of you and your friends wearing purple

Spread the word on Facebook and Twitter

Volunteer for BCSS (details below)

Use the day to talk openly about mental health and wellness with your friends and family
BCSS is looking for volunteers to hand out resource and swag packages on May 24th. If you are in Vancouver and could volunteer a small amount of time at 6am (Georgia & Grandville) or 1pm (Broadway & Commercial), please email Sally Hull @ prov@bcss.org.
Keep well and keep inspiring!