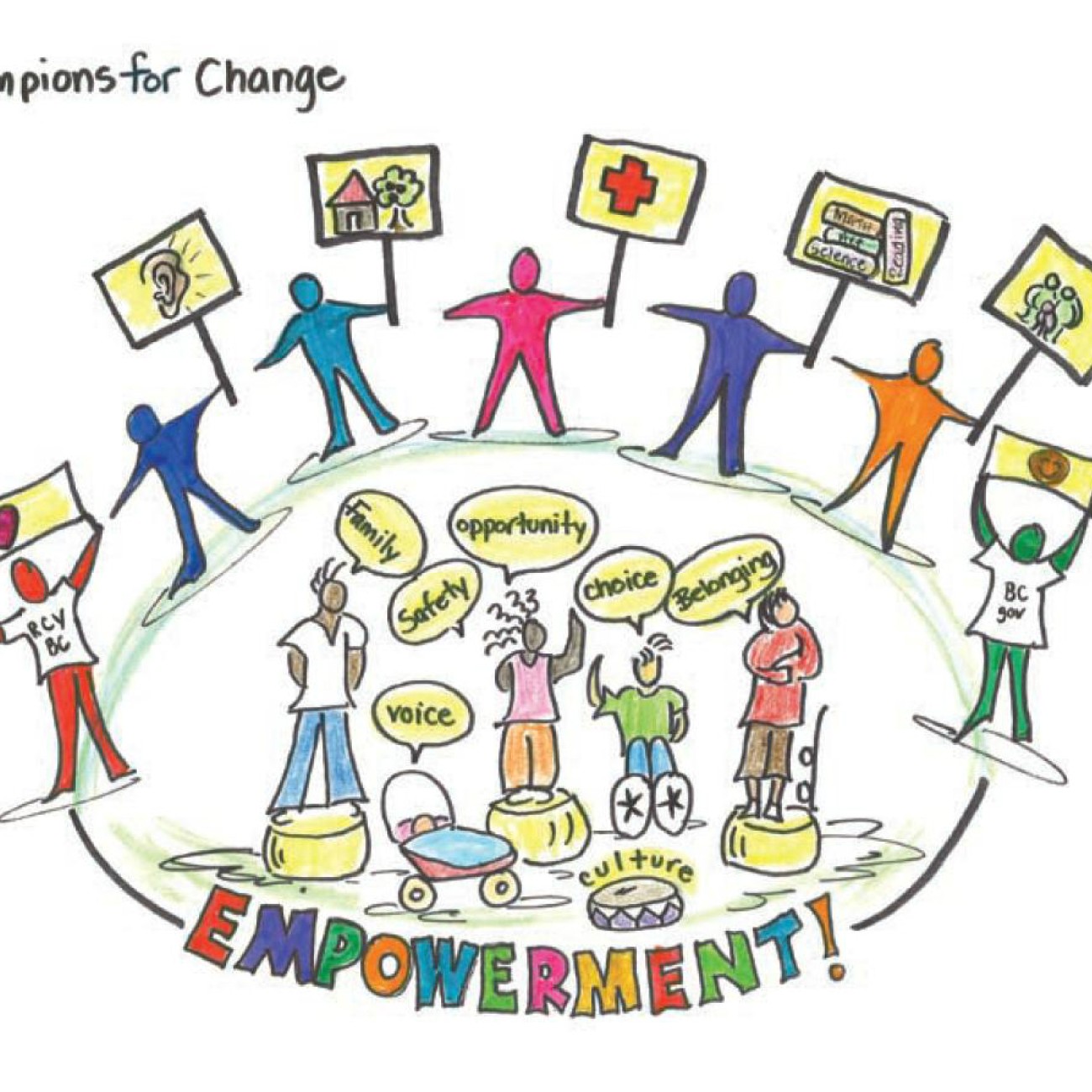 by Mary Ellen Turpel-Lafond, Representative of Child and Youth
I would like to briefly tell you about a workbook my Office has produced called Champions for Change-A Guide to Effective Advocacy for Youth and the Adults Who Support Them.

One of the responsibilities of my Office is to advocate on behalf of vulnerable children and youth, including those with special needs, in foster care, involved with youth justice, or receiving other designated government services. These vulnerable children and youth need to know that they have rights, specifically the right to be heard and supported in matters affecting their lives. By learning to advocate for themselves, children and youth have the capacity to become Champions for Change in their own lives.

As adults, we have a duty and legal responsibility to ensure that children's rights are protected and upheld, and that their voices are heard.

However, it is just as important for children and youth to learn how to advocate on their own behalf. This is not always easy to do, but it is important to learn how to do well. The Champions for Change guide is intended to give youth the power to speak up and to provide them or the adult supporters who might be advocating on their behalf the necessary information and tools to do it.

If you have any questions or if we can provide any assistance, please contact my Office. We can be reached by phone at 1-800-476-3933 or by email at rcy@rcybc.ca. 
To learn  more about the work of the representative of child and youth and the advocacy model in the Champions guide, join us for the pinwheel eductional session on Self Advocacy Skills for Parents and Youth taking place on May 24, from 12-1 pm.