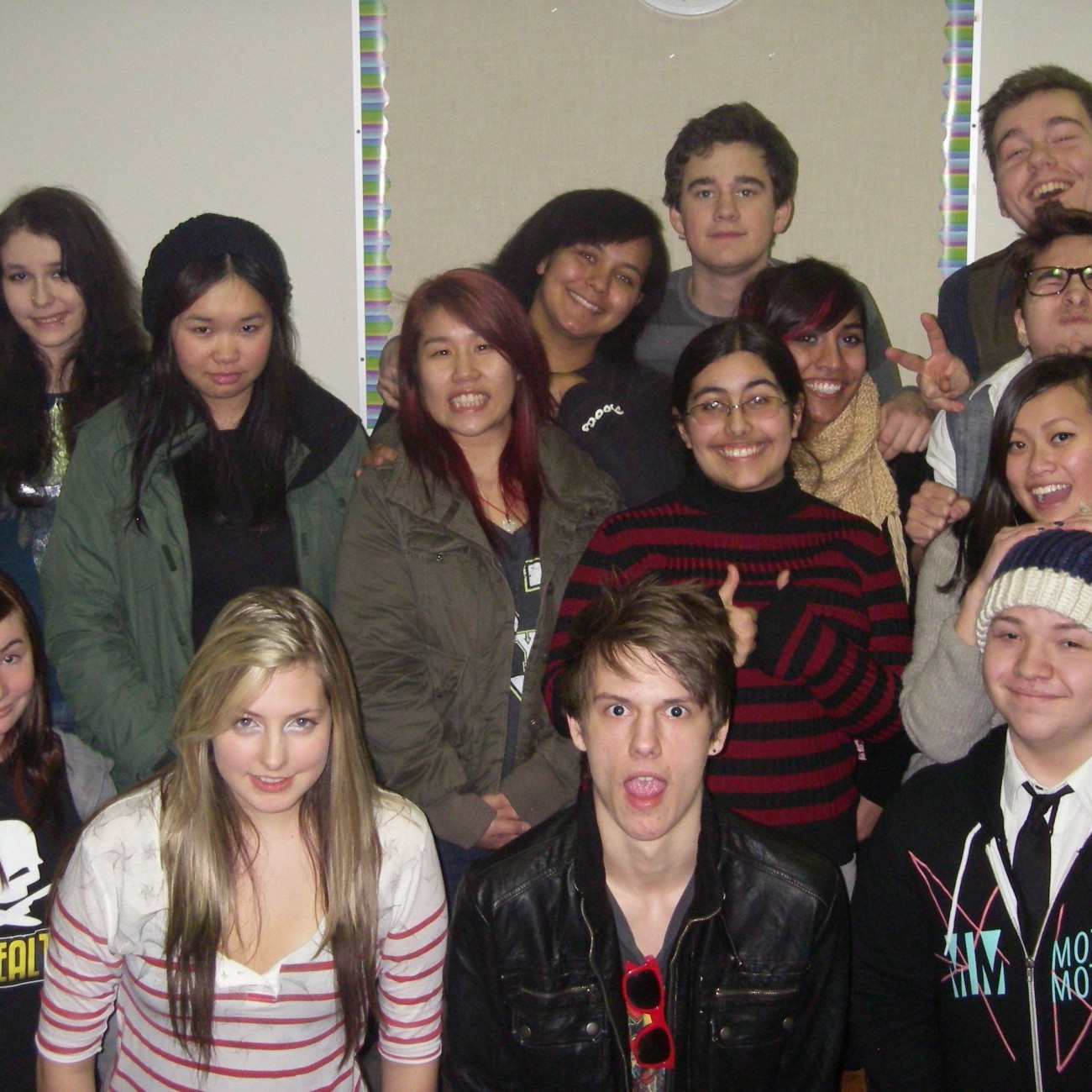 Cleverly Painted Rocks is a heartfelt play that follows twelve high school students whose lives and relationships are affected by love and depression. By opening up and reaching out, the characters forge stronger, healthier relationships, developing more of a connection with others and themselves.
This is a new collaborative play written and performed by Vancouver Youth, with the mentorship and facilitation of Some Assembly theatre artists: Valerie Methot, Ken Lawson, Chandra Lesmeister and Jeremy Baxter. Performances and talkbacks take place at the Roundhouse Performance Centre May 2–5 as part of Canada's first National Youth Arts Week. 
Since 2002, theatre artists from Some Assembly have been facilitating the visions of youth participants in collaborative play creations with the Roundhouse Youth Theatre Action Group Project. Every year the project continues engage diverse populations of youth and the community at large using theatre as the artistic tool to inspire awareness and discussion of youth ideas and concerns. The project was awarded the City of Vancouver Youth Award for outstanding contribution to the youth community.
Past project plays include: 'Mirror, Mirror', 'Express', 'Face Value' and 'Tic Talk'.
Location: Roundhouse Community Centre (Davie Street & Pacific Boulevard)

Times: 
Wednesday, May 2 at 1:30 p.m. (free for school and community groups)
Thursday, May 3 at 11 a.m. and 1:30 p.m. (free for school and community groups)
Friday, May 4 and Saturday, May 5 at 7:30 p.m. (donations are welcome)
*Box Office opens one hour before each performance in Performance Centre Lobby
Limited Seating. For reservations call: 604-714-3771 ext. 2304
 
Click here to download an event poster.