Many children and youth aren't getting enough physical activity in their day.
The good news? You don't have to join a team, or run a race, to enjoy the overwhelming health benefits of moving more.
By keeping the focus on fun, variety, and creating a positive family foundation for staying active, everyone can enjoy a mental health boost. 
Getting started can be easier than you think.
Answers from an Exercise Professional
The key to increasing physical activity levels is starting with small increases.
Consider your child's baseline level of physical activity and build up slowly to allow the body time to adapt. For example, if your child's baseline level is no physical activity, starting with a 10 minute walk in the neighbourhood might be an appropriate place to start.
A conservative approach to increasing physical activity levels and avoiding injuries, especially for an activity like running, is the 10 percent rule. This means progressing time or distance by 10% each week (e.g. if currently doing a maximum walk/run of 5km, aim to progress to 5.5km the following week). You may find you can progress more than this with other activities, like ball games or free swimming.
Most importantly, encourage your child to listen to their body. There is a balance between doing too little, and too much!
Myths Busted
Reality: Any activity is better than no activity. Being physically active is important for heart health, strong muscles and bones, and is known to reduce stress.
Even if you can't make it out for a bike ride or go to the park every day, you can usually do something active. Taking a walk, or climbing the stairs instead of hopping on the escalator, all count!
Aiming for 60 minutes of physical activity each day can seem overwhelming and for some families. The good news is that any activity is good, more is better, and everything counts.
Short bursts of physical activity are great ways to build up activity over the day. Try to find small windows of time to add activity into your day, such as a 20 minute burst of outdoor play or walking instead of driving to local places. Even 2 x 20 minute bursts of activity daily adds up to over 4 hours in the week!
Featured Resources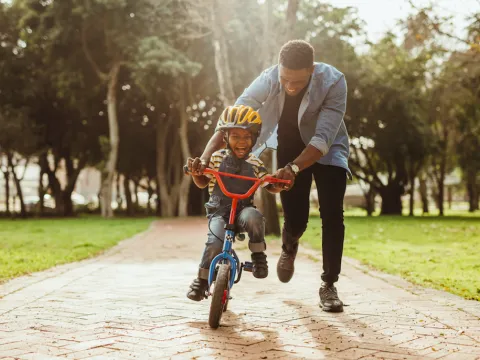 Parents will find activities for kids, resources, and articles with tips to help your child be physically active for life.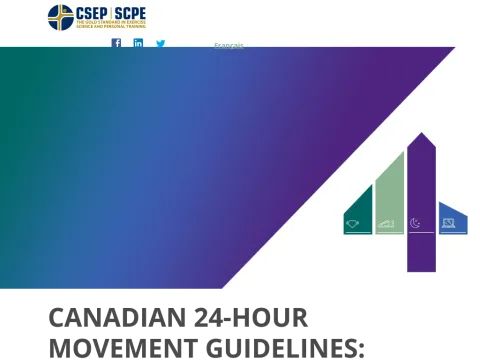 The 24-Hour Movement Guidelines for Canadians of all ages (early years, children and youth, and adults) provide guidance on physical activity, sedentary behaviour and sleep.